This version of Internet Explorer is
no longer supported by Microsoft
, and some features of our store will soon no longer be supported by this version of IE.
Please
upgrade
or use a different browser.
We will be performing maintenance on several web store related systems this weekend starting Friday, October 19th, at 9:00 PM ET and ending Sunday, October 21st at 9:00 PM ET. There may be brief outages and some store features may be unavailable periodically during this time. We regret any inconvenience this may cause.
PSB24-060S-P - Related Videos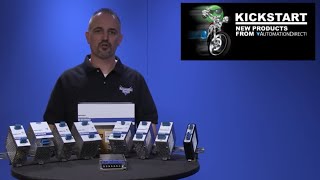 Rhino DC Power Supplies KickStart
(VID-PW-0001) - RHINO PSB series DIN rail mount single-phase and three-phase input power supplies with IP20-rated terminals offer high performance and reliability and are perfect for applications that require a basic DC voltage power supply.
View hundreds more available videos online, with more being added each month...
..