This version of Internet Explorer is
no longer supported by Microsoft
, and some features of our store will soon no longer be supported by this version of IE.
Please
upgrade
or use a different browser.
Attention customers on the US East Coast, please be advised of potential delays in delivery due to mandatory evacuation areas and the threat of Hurricane Florence disruptions. For specific details regarding this delay and how your specific zip code may be effected please visit
FedEx Service Alerts
and
UPS Service Updates
MPS25-1C-DV15D - Related Videos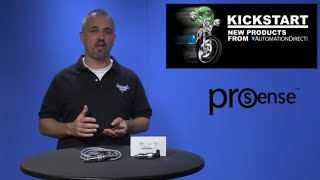 ProSense Mechanical Pressure Switches KickStart
(VID-PR-0004) - AutomationDirect's new ProSense MPS25 series mechanical pressure switches are designed for the toughest applications where conventional pressure switch designs are inadequate. These cost-effective switches feature an all welded 316 stainless steel sealed diaphragm actuator design (for up to 100 psi), or a direct-acting 316 stainless steel piston design with a Buna-N O-ring (for 200 to 7,500 psi).
View hundreds more available videos online, with more being added each month...
..