086080-00 - Related Videos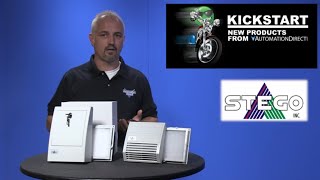 (VID-EN-0001) - AutomationDirect has added the STEGO line of enclosure filter fans and exhaust grilles to provide an optimum climate in enclosures. By channeling outside air into the enclosure, the interior temperature is reduced and heated internal air is expelled, preventing localized heat pockets and protecting electronic components from overheating.

View hundreds more available videos online, with more being added each month...
---
BOM:
Length:
Qty:

Make the selected BOM default
..