Attention Hubbell-Wiegmann Enclosure Customers: The order deadline for same-day shipment of LTL (freight) orders is 3:00 pm ET. Small parcel orders ship until 4:00 pm ET.
PGA070-05A2 - Related Videos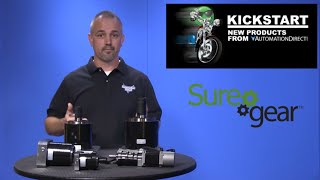 (VID-MC-0037) - AutomationDirect's new SureGear PGA series of high-precision servo gear reducers is an excellent choice for applications requiring accuracy and reliability.
---

View hundreds more available videos online, with more being added each month...
---
BOM:
Length:
Qty:

Make the selected BOM default
..