Attention Hubbell-Wiegmann Enclosure Customers: The order deadline for same-day shipment of LTL (freight) orders is 3:00 pm ET. Small parcel orders ship until 4:00 pm ET.
SVL-204B - Related Videos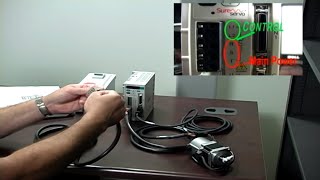 (VID-MC-0003) In this video we will hook up a SureServo system and quickly jog the servo motor to verify proper operation. You will need a SureServo servo drive, servo motor, a motor power cable, motor feedback cable, and a power source. Most importantly you should have a copy of the SureServo manual. You can download it for free from To learn more visit <a href='http://www.sureservo.com'>http://www.sureservo.com</a>
---

View hundreds more available videos online, with more being added each month...
---
BOM:
Length:
Qty:

Make the selected BOM default
..