UV12GRN100 - Related Videos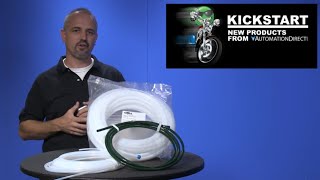 (VID-PN-0004) - AutomationDirect has expanded its pneumatic tubing line to include UV stabilized polyurethane (PUR) and PTFE styles. NITRA tubing is made from the highest quality, 100% virgin raw materials available and has a hardness specification of Shore A 98.

View hundreds more available videos online, with more being added each month...
---
BOM:
Length:
Qty:

Make the selected BOM default
..