This version of Internet Explorer is
no longer supported by Microsoft
, and some features of our store will soon no longer be supported by this version of IE.
Please
upgrade
or use a different browser.
AVP-31C1-24D - Related Videos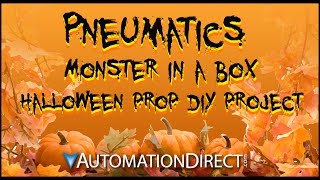 Halloween Pneumatics Prop DIY - Automated Monster In A Box
(VID-PN-0027) - This is a DIY video tutorial on how to build a pneumatic automated Halloween prop. This prop is a crate that does the following: The lid shakes, then the lid opens up and a monster head pops up. This video shows how we built and programmed this prop.
View hundreds more available videos online, with more being added each month...
..