This version of Internet Explorer is
no longer supported by Microsoft
, and some features of our store will soon no longer be supported by this version of IE.
Please
upgrade
or use a different browser.
126079 - Related Videos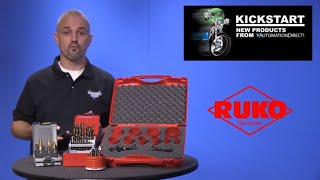 Drill Bits, Countersinks & Hole Saws by RUKO KickStart
(VID-TT-0002) - Today I am going to show you our new line of RUKO drill bits, countersinks and hole saws. AutomationDirect started carrying drill bits and sets almost two years ago and our product team keeps bringing you more and better tools at great prices.
View hundreds more available videos online, with more being added each month...
..