ZL-CBL40-S - Related Videos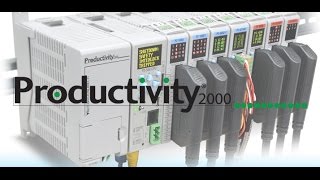 (VID-P2-0011) - The Productivity2000 is AutomationDirect's newest addition to the Productivity line of industrial controllers. The Productivity2000 is a modular, rack-based system with a full lineup of discrete, analog and specialty I/O modules. The high-performance CPU has 50Mb memory, fast scan times and five communication ports. In this video, we show three available options for wiring to the Productivity2000 I/O hardware.

View hundreds more available videos online, with more being added each month...
---
BOM:
Length:
Qty:

Make the selected BOM default
..