QMI7-0P-0A - Related Videos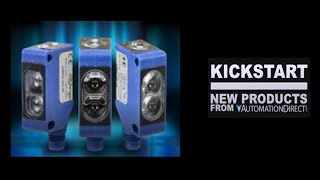 (VID-PH-0019) - AutomationDirect's new QM series photoelectric sensors are IP67-rated sensors available in three-wire NPN or PNP styles and with visible red and infrared versions. The mini-rectangular photo eye sensors are constructed with plastic housings and have either an attached two-meter output cable or an M8 quick-disconnect connector. The series includes diffuse, diffuse with background suppression, retroreflective, retroreflective for transparent objects, and through-beam styles. All retroreflective models include one rectangular reflector through-beam models are sold as an emitter and receiver pair. All models have a selectable light-on/dark-on output setting select models are fitted with an easy-to-use potentiometer for setting switchpoint distance.
---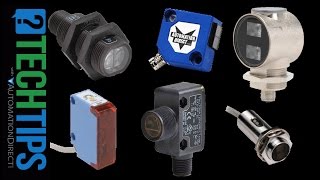 (VID-PH-0004) - Learn about the different types of photoelectric sensors for object detection and which are appropriate for your application.

View hundreds more available videos online, with more being added each month...
---
BOM:
Length:
Qty:

Make the selected BOM default
..