This version of Internet Explorer is
no longer supported by Microsoft
, and some features of our store will soon no longer be supported by this version of IE.
Please
upgrade
or use a different browser.
84842055 - Related Videos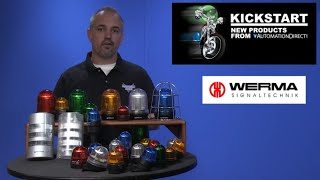 WERMA Signal Beacon Line Extension KickStart
(VID-PD-0002) - WERMA 57/58mm signal beacons are available in surface, bracket, and tube-mount styles. They are available in permanent incandescent, permanent LED and flashing Xenon models in red, green, yellow, clear and blue with either short or tall lens options. Prices for 57/58mm beacons start at $15.
View hundreds more available videos online, with more being added each month...
..