Attention Hubbell-Wiegmann Enclosure Customers: The order deadline for same-day shipment of LTL (freight) orders is 3:00 pm ET. Small parcel orders ship until 4:00 pm ET.
018822-00 - Related Videos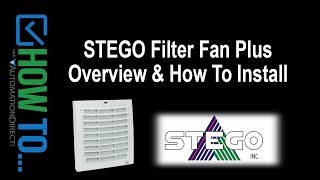 (VID-EN-0009) - AutomationDirect offers STEGO brand Filter Fan Plus fans and grilles that feature "no screw" mounting systems using ratchet style mounts or traditional screws can be used. This video covers mounting options and DIY or HOW TO install the new Filter Fan Plus units.

View hundreds more available videos online, with more being added each month...
---
BOM:
Length:
Qty:

Make the selected BOM default
..